Curative Ayurveda
Health, not illness, is our natural state. Ayurveda's focus is on making the body work at its best.
In a world of extraordinary pace, hollow promises and myriad distractions can derail us. Disease, so often, is the result. Ayurveda shines a light, illuminating the roots within. And signposting the journey back to health.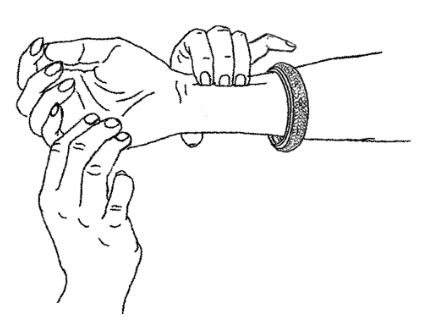 dravyaguna shastra
Ayurveda's Materia Medica
Dravya means "substance" or "material" and guna means "quality". Dravyaguna is the study of medicine via the specific qualities of each herb, mineral, or animal substance.

Individualized Treatment
Hallmark of Ayurveda
Realization of an individual's prakriti or constitution is paramount. Determining the mixture of the dosha in a patient permits a glimpse of inborn limitations, imbalances and suitable treatments.
"One size does not fit all"

Empower patients to be their own doctors by educating them. Each person has to make the choice to heal themselves.

marma chikitsa
A Healing Art
Marmas are the subtle crossing points of the body's vital structures. Each is activated by prana, enhanced by yoga and utilized in healing.

Ayurveda on Disease, Diagnoses & Health
You have to not only minimize the negative but increase the positive.
"It's difficult to change a disease, it's easier to change the person."

Treatment should address the root cause of disease not the symptoms.
"Medication is, at best, a trigger or support for something that comes forward from you and does the healing."
The gift that keeps on giving - Ayurveda, entwined with yoga, offers simple, precise and accurate practices for a life of vibrant health.